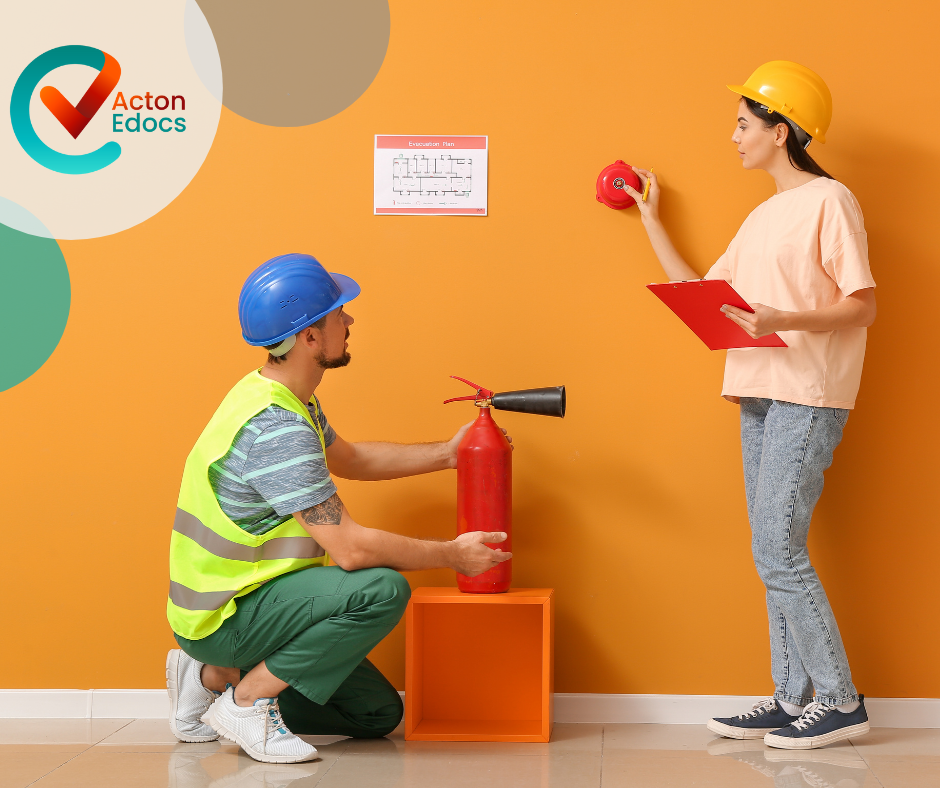 According to the Report of Fire and Rescue Incident Statistics as published by the Home Office, Fire and Rescue services responded to 220,432 false fire alarm calls in 2020, around 65% of which were determined to be down to faulty/accidental use of detection equipment.
Whether it's a piece of equipment running low on battery, or an emergency door being opened by mistake, or even toast being burned in the toaster, there are a number of internal and external environmental factors that can activate a fire alarm without the presence of a fire.
So, what can be done about it?
Call Point Testing
Call points should be easily visible around the workplace, and when it comes to sounding the alarm for a fire, it is important to make sure that they are functioning as they should.
Most call point installations can be tested with a special key inserted into the bottom of the box to trigger the alarm without needing to break the glass on the front. At least one call point should be tested each week to ensure their functionality and documented accordingly; this allows each call point to be checked regularly. This may differ on a business-to-business basis, so be sure to check with the relevant Fire Safety Regulations for your business and building to allow the correct procedures to be implemented.
Maintenance and Management
When it comes to fire safety in the workplace, a single faulty or malfunctioning piece of equipment could be the difference between life and death. Keeping the correct systems and procedures in place is vital, such as:
Fire extinguishers being professionally serviced every 12 months and replaced every 20 years.
Making sure emergency exits are clearly marked, and free from obstructions at all times.
Reviewing the respective Risk Assessments within the workplace to ensure they are up to date and amended appropriately.
Keeping working areas tidy and free from flammable/combustible waste.
Organising refresher training regularly for all staff, with assembly points, equipment and procedures clearly outlined.
Keeping all of this in mind is difficult, even with carefully managed filing or paperwork. But that's where a specific responsibility appointment comes in; one that can keep all of the above managed, along with regular testing, inspections and training schedules…
Fire Marshals
Depending on your workplace size, type, and risk assessments, you may also be required by law to appoint a number of Fire Marshals for your business; not only will this make the job of testing and maintaining fire safety equipment within the business easier, but also provides much needed assistance during evacuations and fire drills to ensure the safety of everyone concerned.
If there are ever any issues that you spot in your working environment that you think could be a fire safety problem (a fire exit is blocked, fire doors being propped open etc.) then it is important to make sure that these issues are reported to your Fire Marshal(s) as quickly as possible, in order to ensure that the proper systems and procedures are followed, and any issues are resolved as soon as they can be.
Keeping on top of fire safety schedules in the workplace is essential for the safety of all staff, and by keeping good practise with maintenance routines, you can help to prevent the number of false alarms and accidental call point activations.
For more tips and general advice on health and safety in the workplace, be sure to check out some of our other articles at: Acton E-Docs | Blog