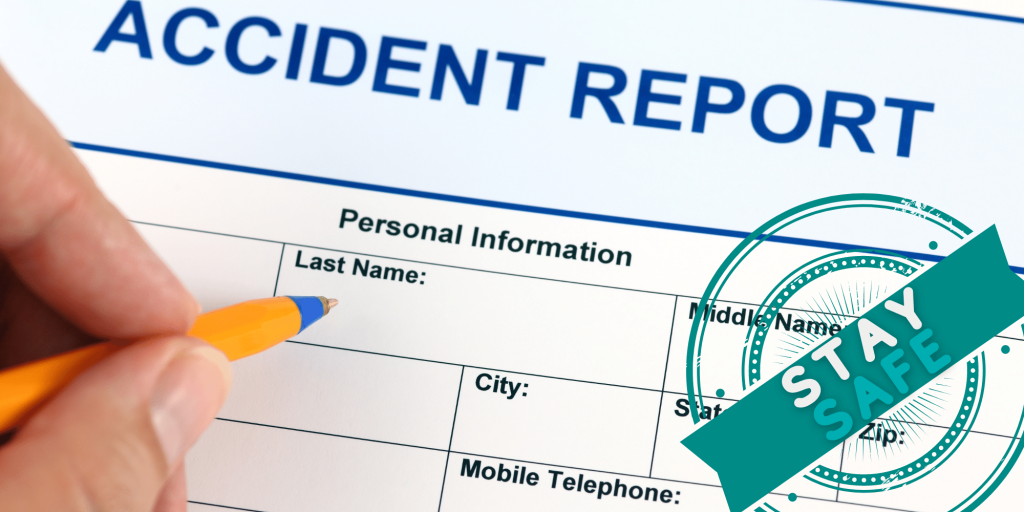 Nowadays it seems like there is a form for everything; from signing up for a newsletter, all the way down to what kind of sprinkles you'd like on your ice cream. So, when it comes to filling out an accident report form, it can seem a little daunting. But don't worry! We've got a few simple ideas to help make things easier, so let's get straight into it.
Who should fill out the report?
It's important to have the right person fill out the incident report form; it wouldn't be any use for Joe from I.T to fill it out while he's working from home! If anyone witnessed the incident, and can give a good, accurate account of what happened, then they should be the one to jot down the specifics. It's also handy to ask around for any other witnesses; someone else may have seen or heard extra details that could be useful in an investigation.
Where should the forms be kept?
A report book or form isn't much use tucked away in a filing cabinet in the basement; not only does it take up lots of time digging through old papers to find it, but it might not be accessible to all staff. If your company uses a report book, make sure that it is readily accessible, and that all staff are aware of its location.
If individual forms are preferred, keeping them in a clearly marked document holder might work best for your business (just don't forget to keep them topped up when they're running low!). If you use digital report forms, you should be able to find them from the comfort of your desk, or even a mobile device.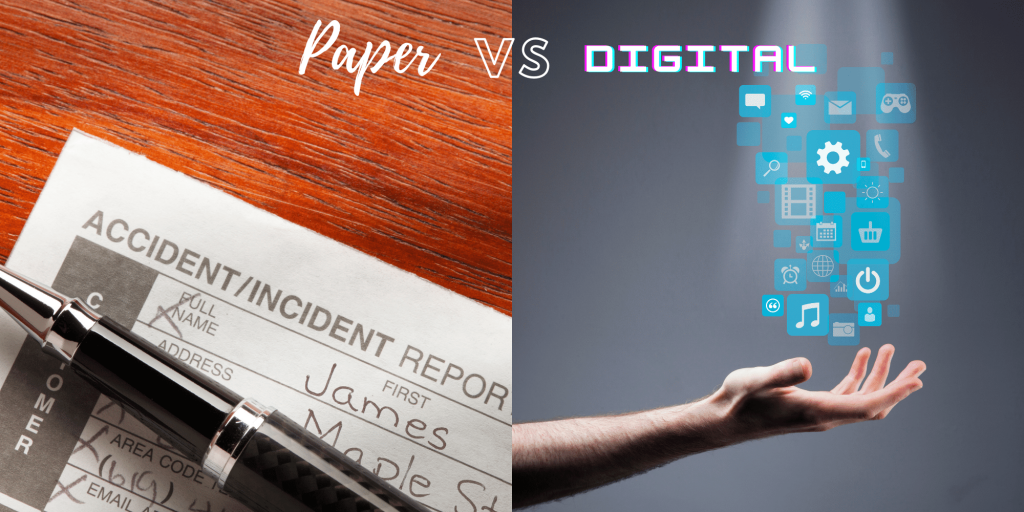 So digital…how does that work?
From worksheets, timecards, and file storage, to designs and business strategies; the digital age has revolutionised the way businesses operate. And filling out reports is no exception! Migrating your incident report template has a wide variety of benefits, including (but certainly not limited to):
· Accessibility. As mentioned above, seeking out a report form in a busy work environment can sometimes be tricky. With online or server-based documents, it only takes a couple of clicks to find the form you need.
· Easy to keep track of. There's nothing worse than spending time and effort working through a paper form, only to lose or damage it moments later and having to start again from scratch. Digital forms can be saved, emailed, submitted, backed up and reviewed easily (and it's much harder to accidentally coffee-stain them…although I wouldn't try it)
· RIDDOR-culously easy to report. If the accident needs to be officially reported under the Reporting of Injuries, Diseases and Dangerous Occurrences Regulations (2013), such as fractures, crush injuries, or amputations, digital beats paper all the way. Instead of standing around waiting for the photocopier to scan in your paper report, it's ready to go!
The more details, the better
"I've outlined the main points, that will do, right?" Wrong. It is vitally important when preparing to write an incident report that you include as many details as possible; names, times, injuries, witnesses, and a play-by-play account of the events that took place. Simply writing "Bob tripped up and hurt his hand" doesn't help anyone, especially Bob.
Try to flesh out the details as much as you can; what caused him to trip? Where was he when it happened? How bad was the injury? What was the time of the incident?
These extra little details can make all the difference in implementing corrective action in the future, so be as thorough as you can. And if there are any photos, videos, or CCTV footage of the event, make sure they are included in the report. Bob's counting on you!
If you're unsure, just ask!
Have you ever been staring at a question and thinking "How does that apply?", or "Why is that relevant?"? Don't worry, we've all been there. If you are ever unsure of a section or question when creating incident reports, don't be afraid to ask someone for a hand. Chances are that your co-workers or team leader has filled one out before and can give you some advice on anything you are stuck on.
And that's it! We hope this quick guide has been useful to you, and don't forget to check out our blog for further advice on Health and Safety in the workplace, at: