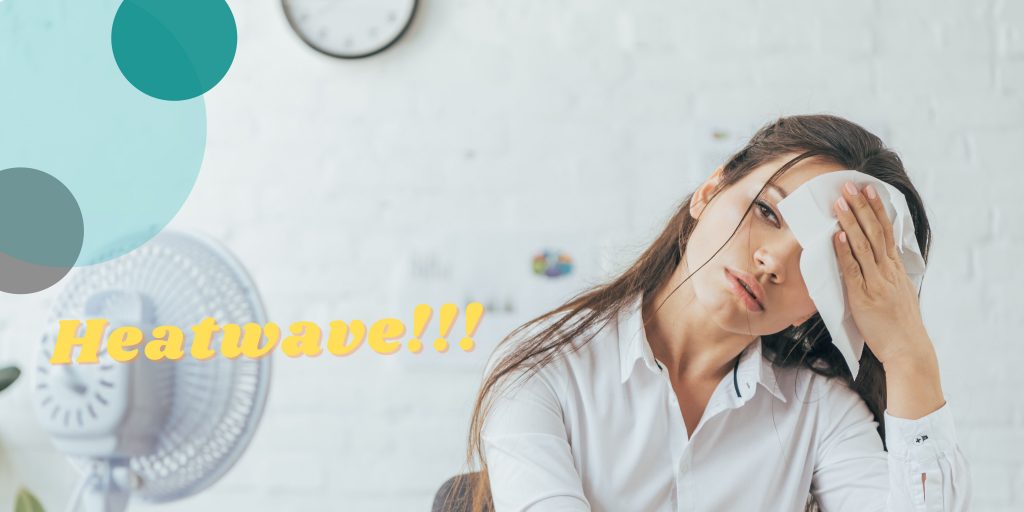 HSE guidance suggests a minimum of 16ºC or 13ºC if employees are doing physical work, although believe it or not there is no guidance for a maximum temperature limit,
That said though the Health and Safety at Work regulations says that employers must:
• keep the temperature at a comfortable level
• provide clean and fresh air
So without further ado here are our tips for keeping your employees cool (and happy) in the workplace:
Relaxed Dress Code
There is nothing worse than sitting in a 3 piece suit in the blazing sun, especially as most formalwear here in the UK is made of wool blends.
Where appropriate you may want to relax the company dress code and allow workers to adorn more casual loose fitting clothes, obviously make Sure that these comply with your wider policies such as PPE
Fans and Aircon
It may sound obvious but if you have fans, then it is important to use them, whenever we have a hot spell here in the UK suppliers of fans typically run out within a couple of days… If you have not been lucky enough to get one this time around, consider biding your time and buying them when the temperature drops and putting them away ready for next time.
If your office has Air Con or a portable Air Con unit, remember that they can actually become very noisy and cold for the poor soul whose desk is under the vent,  and that they may be more comfortable moving out of the firing line
Supply Chilled water
If you have traditional 'bottle fed' water coolers, make sure that you are well stocked up on water.  If you don't have a water cooler, then simply filling some jugs or bottles with tap water and putting them in the fridge will make a welcome refreshment for your staff (try adding cucumber it is fantastic).
Shade Breaks
Try to identify a shaded area outside for your staff to take their breaks or screen breaks, having that 10 – 15 mins outside can make a large difference. If you don't have any shade, maybe erect a sheet, or tarp to a gazebo.
Flexible Working Hours
It may not always be possible, however working outside in the midday sun can increase the chances of a heat related injury substantially, consider if those tasks can be done at a cooler time of the day and if so offer alternative working arrangements.
Ice Lolly Runs
Summer at work would not be complete here in the UK without those impromptu ice lolly runs… I'm sure you will find this to be one of the most popular options of them all.

We hope that you have found this guide useful, and that it helps you all keep you cool over this
week's heatwave.
.