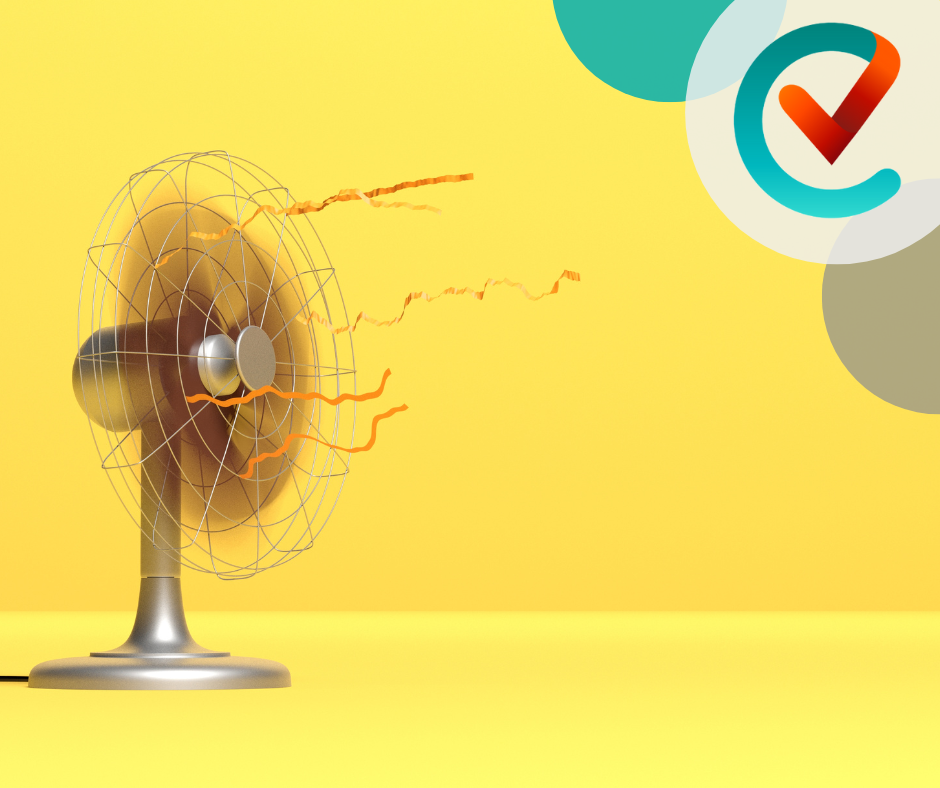 Temperatures in the UK have soared to record levels, and it's certainly nice to catch a bit of sun every now and again. Whether you've been taking a couple days to relax by the pool, having a barbeque with friends and family, or in the office working away, keeping cool is crucial.
For all of you in the office, the options for beating the heat can be a little more limited (it's a bit more difficult to throw a bucket of water over yourself while sitting at a desk full of expensive electronics!). So, let's take a quick look at some of the ways to keep yourself cool at your desk.
Air Conditioning
For most medium and large businesses, air conditioning is a must-have for larger office spaces; not just during the warmer weather, but also during the day-to-day working life (having 40-50 people in any room is going to get warm!). Keeping yourself and your team comfortable in higher-temperature conditions can be difficult at times, but there are methods such as air conditioning that can make it a lot easier.
If an AC system isn't installed in your building, or would not be available for any reason, a few smaller steps can be taken to help keep the temperature down; ensuring employees have access to desk or office fans to keep cool air circulating around the room, opening windows and doors (but not fire doors!), but overall with average temperatures on the rise year-by-year, an AC system is certainly an investment that your staff and co-workers would be thankful for!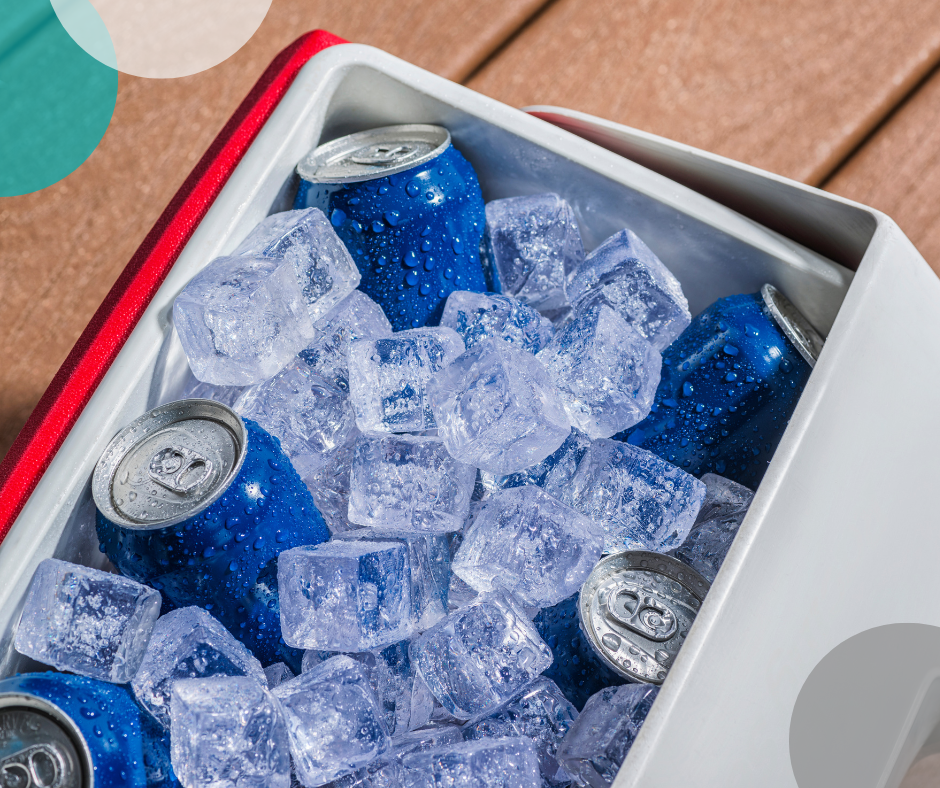 Refreshments
I'm sure many offices out there, just like us, enjoy a nice warm tea or coffee in the morning to kickstart the day. And while this is a great way to start the day most mornings, when the air temperature feels almost as warm as a freshly brewed cuppa, you might want to reach for something a little cooler to refresh with.
Having a bottle of water with you on a hot day is definitely a step in the right direction, but you could add a kick of flavour to it; having a bottle of unmixed cordial in the office, or a pack of juice-mix pods, for example, would be a great addition to the kitchen of any office for warmer days.
Another possibility would be to fill your office fridge with a variety of drinks for all staff to use; fruit juice, squash, sodas, or even grab a batch of iced tea or iced coffee (while these can be a little more expensive to buy, you could always try making some yourself!).
And if your office has a freezer available, it might be time to give it a little clear out to make room for some ice cream and other assorted ice treats (There's nothing quite like a good ol' cornetto on a hot day!). Even just grabbing a bag of ice cubes on your way into the office in the morning for putting into drinks can be a great refreshment (or even better, those re-usable ice cubes that don't dilute your drink when they melt!)
Dress Code
If your office has a dress code, especially if it is quite a formal one (suit jackets spring to mind), it's going to start to get a lot warmer a lot faster. It might be a good idea to even slightly relax the dress code on warmer days to keep from overheating in the regular office uniform. Of course, this doesn't detract the necessity of health and safety-required clothing, or Personal Protective Equipment (Goggles, aprons, gloves, steel-toecap shoes, ESD gear etc), however if there is the possibility of removing the necessity for things like suit jackets on the dress code, your co-workers and employees would certainly be able to breathe a sigh of relief!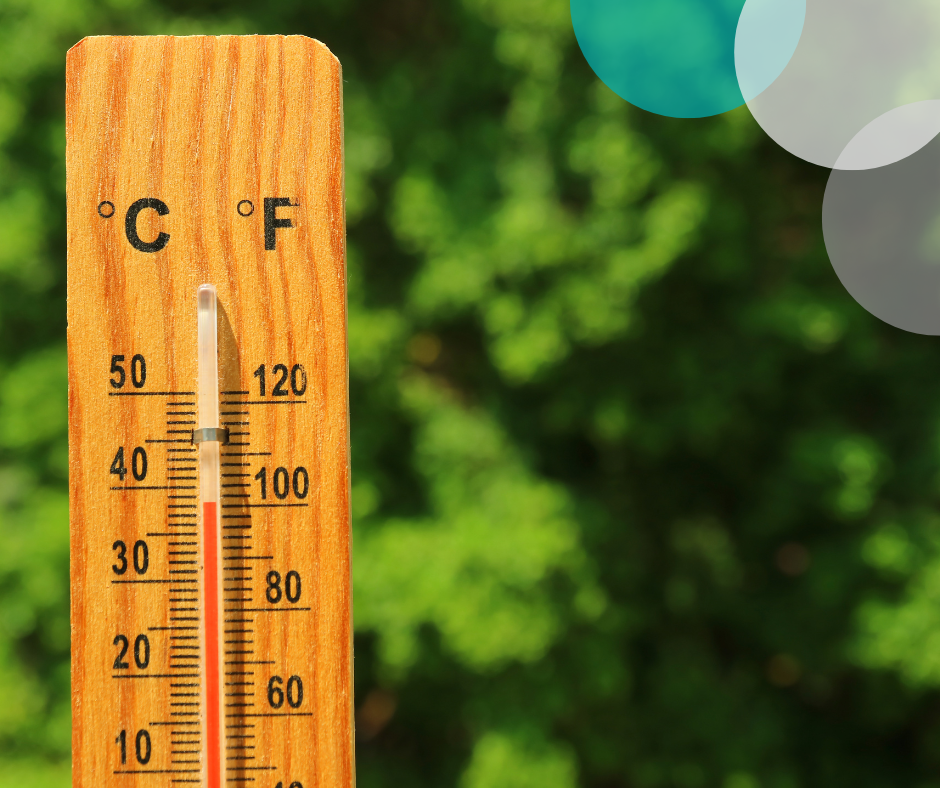 Overall
Keeping cool in the office is very important, the more comfortable you and your workmates/staff are, the more productive and happier you will all be throughout the day. It's very difficult to focus on writing up a quarterly report when it's so warm that your keyboard and mouse are melting before your eyes!
While we've only covered a few things in this article, there's no reason you can't be creative with other solutions. Like cordoning off a shaded area of the car park to create an outdoor area that workers can cool off at without getting sunburn. Maybe extending lunchtime a little to give employees enough time to eat as well as cool down for the afternoon (rather than having to choose one or the other). Just make sure to keep health and safety in mind, and the heatwave will be over in no time!